6 Tips For Small Businesses To Upgrade Their Marketing Game
When you're trying to grow your market share, it's also important to look at the big brands and see what kinds of products and services they have. This article will give you some good ideas on how to be in the marketing game.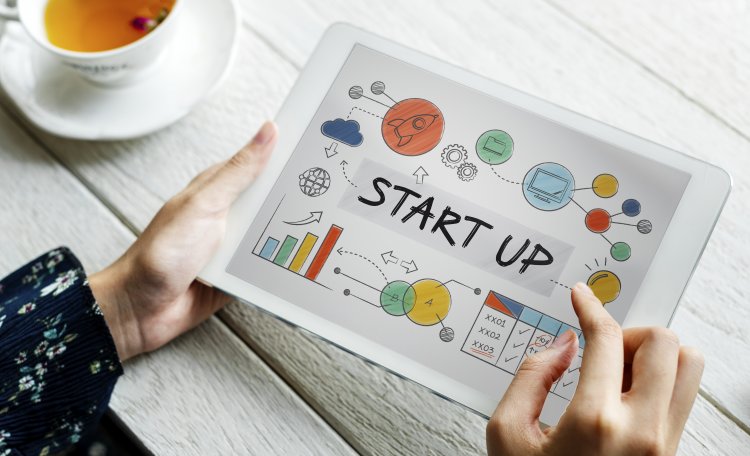 The market is cruel. Some old, experienced, and well-known brands already control the market. This is true for every type of business. Does that mean there's no room for newcomers or small businesses? Not even close! But if you want to compete with the big brands, you need to be smart, careful, and strategic. To make a name for yourself among the big brands, the first and most important thing is to believe you can. You have a hard road ahead of you, but you have to start with a good attitude.
Here are some tips you can do to be on the game:

1. Getting Started
You know you want to win against the big players. But not yet, not right now! You should start by making plans for the small things. For example, setting up the basics of your business, hiring the right people, setting sales goals, planning how to promote your business and how much you will spend on promoting it, etc. You have to start out small before you can go all out.
Set important, small goals that will help you grow.
Plan what kind of customer service you will give and how you will do it.
Plan how you will place your brand in the minds of the people you want to buy from you.
Before you can start working on your goals, you will need to set up basic things like your company logo and banners. Every business has different basic needs, so make sure you have those things in place before you start advertising your brand.
2. Expertise at its Finest
You may offer the same products or services as the big players, but go one step further and become the authority and expert in your field. You might not be able to beat the big players when it comes to price, but you can do a lot more when it comes to expertise.
What can you do?
A knowledge base or a list of frequently asked questions (FAQs) on your website are great ways to show what you know. Customers might want to know more about some of the things you sell, and if they can find that information on your website, they will keep coming back to look for more. This will help your brand become known as one that knows what it's talking about. Customers will also prefer to buy from you because of this. Give your customers the information they can use and get to know them.
3. Give Outstanding Customer Support
A very important way to beat the big businesses is to give the best, most empathetic, and fastest customer service. When it comes to giving great customer service, you can work on your personal brand, customer relationships, and the human touch. Give the best customer service you can, and it's fine to go a little above and beyond what's expected to make a good impression on people. Still, it's important to only promise what you can deliver. It's fine to do a little more than you said you would, but don't promise things that you can't do when it comes to the services you offer your customers. Make a customer service system that is helpful, friendly, and quick. Once someone has bought something from you, he or she should remember your brand name for a great customer service experience. Also, ask your customers to rate and review your business. Good reviews can do wonders for your brand.
4. Try Different Ways to Market Your Brand
You might see a lot of big banners and hoardings for companies that are already well-known, and you might wonder how much money these ads cost. But don't think that way! When you market your business, you don't always need a big budget. You just need to think outside the box! If your ads show something different, relatable, or humourous it will make people more interested in your brand. Take this one for example:
Courtesy: Angkas PH
Isn't it funny and clever? Come up with some very different ways to advertise your business. On top of that, you need to follow the usual steps for marketing and advertising. There are a lot of free and great ways for new websites to get noticed. Online marketing is one of the best ways to reach people, and if you do it right, you'll be able to build a name for your brand. To get the best results from online marketing, the first thing you need to do is make sure the on-page optimization is perfect. All of your strategies for search engine optimization will only work if the on-page optimization is in place. Work on the long-tail keywords first, then work on getting backlinks from authoritative sites and promoting your site on social media.
5. Making Website / App that is Mobile Friendly
We all know that people like to shop online, book tickets online, order food and groceries online, etc. on their phones and tablets, and you don't want to miss out on any of these opportunities. Make a full-fledged website that can also be used on mobile devices. Check to see if your website is easy for people to use and if it is easy to get around on. Check to make sure that all the information is correct and there are no mistakes. Even if your products or services are great, a small grammatical error can sometimes turn people away. Use pictures that people will find interesting to keep their attention. Check to see if your website works well on phones and tablets. If you are in the retail business, you must have a mobile app if you want to compete with the big players. If you already have a website, check to see if it's interesting and if there are any parts that could be better.
6. Taking the risk
Being flexible is a good thing for a small business or a new company. Small businesses are more flexible because they don't have the same reputation as big brand names. If you think that you are headed in the wrong direction, you can quickly make the necessary changes without creating any negative impact on your overall brand awareness. Go ahead and use the power of social media to tap into innovation, market research, and getting things done. Make decisions about how to position your brand in the market that is quick, smart, and well thought out. Don't be afraid to take risks that make sense!
There are big brands in the business, but you also know how to play. Even though the road may be hard, think about this: the big businesses all started out small. The big brands are the small businesses that stood up to the pressure of the market, stayed consistent, and kept coming up with new ways to position their brands. When you're trying to grow your market share, it's also important to look at the big brands and see what kinds of products and services they offer. This will give you some good ideas for how to move forward. With the tips above, you'll be ready to fight the big brands.
What's Your Reaction?