Growing Your Business with Content Marketing
If your competitors have good Content Marketing plans, they are happy. If you use content marketing, people will know your brand even better. Find out how content marketing can help your business grow.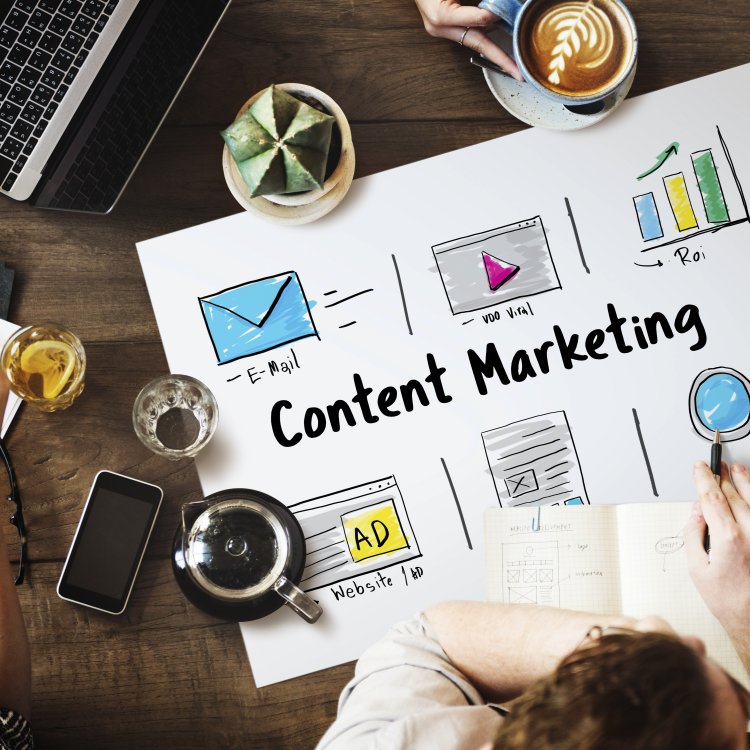 A key part of the Inbound Marketing strategy is content marketing. It's a way to connect with your target audience and grow your network of customers and potential customers by making relevant and useful content, attracting leads, engaging people, and giving them something of value. This will make people like your brand, which will lead to more sales.
When we think about content marketing, we quickly think of blog posts that teach us something. But there is a lot more to this marketing plan than that. Consumers today no longer want to be "targets" of marketing campaigns and have them affect them every five minutes. He likes to look for the content he wants, and if you give it to him, your customer will be even happier.
If you find what you need on a blog or in a piece of writing, where will you look first the next time you need more tips and new writing? Just like in that blog.
If you want to talk about something more specific, your business can set up a help center on its website. There, you can post more technical content and articles that answer questions from your customers. It's always a good idea to keep this kind of content around so that customers can look at it whenever they want. Make it easy to find and access content that talks about your services and products, and always post that content.
By giving your customer more information during negotiations, content marketing gives your customer more power and improves your relationship with him. This doesn't make him look at what his competitors are doing or change their minds about the purchase they're about to make. So, content marketing helps build trust between a business and its customers.
As a customer, you know that companies that only want to talk about their products don't make you feel good. So, content marketing shows you the answers you need and then tells you how your product can help them use those answers.
Your brand will be even more well-known if you use content marketing. To show up to your audience online, you need to be well-positioned, and the fastest and easiest way to do that is to make content.
Knowing that, when you show up in front of your audience and have already made them a fan of your brand, he will probably help you make more sales. As well, as soon as your customer starts to trust you, he or she will start telling other people about your product or service. Even if they don't buy anything, one person can tell a lot of people about your products or services.
It's easy: just think of a few people you could meet through a colleague of a colleague. If I tell three people about your product, and each of those three people tells three more people, that's 12 possible new leads for your brand.
But for all of this to work, you need to create good content. For that to happen, it needs to have the following things:
SEO
SEO stands for "Search Engine Optimization." This is a strategy that puts your posts in a good place among other online content so that more people visit your site.
Social Networks
As the name suggests, social networks let a lot of people talk to each other, and if your link takes you there, it will open a bigger window for you to look at.
Email Marketing
You don't want ads sent to you every five minutes, right? But if you get a weekly email with useful information, you won't have to look for the information you want.
Landing Pages
Landing pages are pages that are designed to convert visitors into leads and lead into customers. They are pages with an offer, a form, and a CTA that let you get information from your visitors.
When you use these kinds of strategies on your company's website, you can be sure that people will remember the companies that helped them when they needed it. Knowing that everything is about giving and taking is a part of daily life and can also be used as a persuasive tool during a negotiation. Content marketing includes anything that can help close a sale, like texts about the product or service, videos, images, infographics, e-books, reviews, customer testimonials, success stories, technical information, exchange and return policies, etc.
So, when your strategy is done, you'll still have arguments that could help your company's after-sales. When the sale is done, that's just the beginning. Studies show that about 70% of a company's income comes from customers who keep coming back. People who already know your business are more likely to buy more expensive items from you or tell their friends about you.
You might not know it yet, but more than half of your business competitors are probably already using content strategies. Because of this, the question of whether or not to bet on this strategy should be replaced with something that teaches something else, like "How to beat my competitors' Content Marketing to reach more customers and win potential customers before they do?"
Content marketing is the most important of all Digital Marketing strategies, which is something that professionals agree on.
You should start putting money into this type of marketing, which is up to 62% cheaper and 3 times more effective than traditional marketing. When you decide to put off starting your Content Marketing plans, your competitors are happy. At the end of the day, you're making it easy for them to steal the leads and sales that should be yours.
What's Your Reaction?