5 Best Small Business Ideas With Low To No Capital
Here, I'll show you the five best small business ideas that you can start with low to no capital and do well with.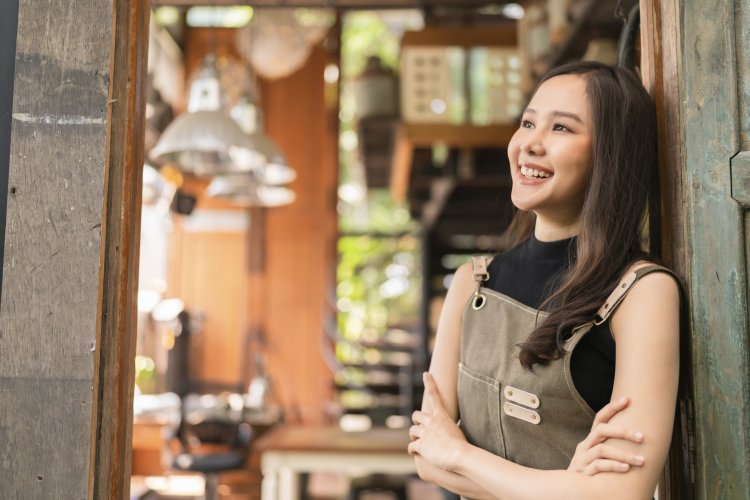 Many people want to start their own business so they can make more money and give their families a better life.
Many Indian college students have started their own businesses, like Swiggy, Zometa, Ola, Uber, OYO, and many more.
But they have no idea how to start a business and don't know how to do it. Don't be afraid, I'll show you.
1. Photographs for Sale
This is a great idea for a small business for students, teens, and photographers who want to make money.
If you are good at photography and want to do it, you should start your passion ( photos studio).
People want to take photos, edit them, and then share them on social media to get more followers.
A lot of photographers do it as a small business and make a lot of money. You should learn how to use Photoshop, Illustrator, and After Effects so you can make better and more interesting videos and pictures that will draw people in.
You can sell your photos on any platform and make money if you want to. Platforms like Shutterstock, adobe stoke, Fliker, and more.
You just make a free account and upload your photos to these sites. If someone buys your photos, you get paid.
2. Dropshipping
This is the best business idea for someone who is just starting out. You can start your own e-commerce business without spending any money and without having to keep any products in stock.
Yes, you don't have to keep any products in stock. When a customer places an order, you just buy the product. This is the best thing about dropshipping.
Here are some good steps you can take to start a successful delivery service ( dropshipping ).
You need to find suppliers like AliExpress, IndiaMart, and so on, and work with them.
Make a list of what you want to sell from these suppliers and put it on your website.
You can get the word out about your website on Facebook, Instagram, and LinkedIn.
Get order.
Ask your suppliers to send the product to the address of your customer.
Get cash
Make sure that you will learn everything.
3. Affiliate Marketing
Affiliate marketing is a way to make money without doing much work. Here, you can get paid to promote the products of other people and companies.
When you sell something that someone else made, you get paid a commission. Yes, you get commission not get profit like a business.
This is the best way for students and women to start small businesses and make extra money on the side. In this field, most women work full-time.
One difference between business and affiliate marketing is that in affiliate marketing, you sell other people's products instead of your own.
Grow your social media engagement if you want to promote your affiliate products without spending money or paying for marketing.
You should give your audience the best content you can and get more people to follow you on social media. This way, you can reach more people and promote your product in a natural way.
4. Freelancing
You should become a freelancer if you don't want to start your own business but still want to make money from home.
There are many sites where you can find work and make money from home. Sites like Fiverr.
No matter what skills you have, all you have to do is sign up for a free account, get orders, and work based on your experience.
This is one of the best ways to start a small business. The only difference between freelancing and running a business is that in a business, you work for yourself, while in freelancing, you work for other people.
If you are a student or a woman and you want to make extra money, you should become a freelancer and work on a freelance basis.
You can work in fields like graphic design, web design, app design, and fashion design if you know how to design.
A lot of women do well in fashion design. If you're a woman, this is your best chance.
5. Blogging and Content Marketing
Content marketing agencies and blogging are the best ways to make money with a business. Many companies need content marketing, so you can start your own content marketing agency.
Because if a business or person wants to build and grow their brand, they need content and writing. You have to give them a reason to follow you, which means that you have to tell them something useful.
You can start blogging if you want to. Blogging is becoming more popular, and many people have started their own blogging businesses and make money from them.
You should get Google Adsense and make money at the same time.
If you want to make money from content marketing, you should start an agency and work with other companies and people.
You can find more content writers on sites like Upwork, Linkedin, and Fiverr. You should think about your career and know everything there is to know about blogging and content marketing agency.
So, these are the best and easiest 5 small business ideas that you can start with little or no money.
I hope you liked this article a lot. If you like it, let us know in the comments.
What's Your Reaction?