SEO Content Writing for Beginners Tips
In today's market, SEO is thriving for several reasons, including its ability to raise a company's profile and thus its sales, brand awareness, and website traffic. Use these guidelines to create content that will rank higher in search engine results.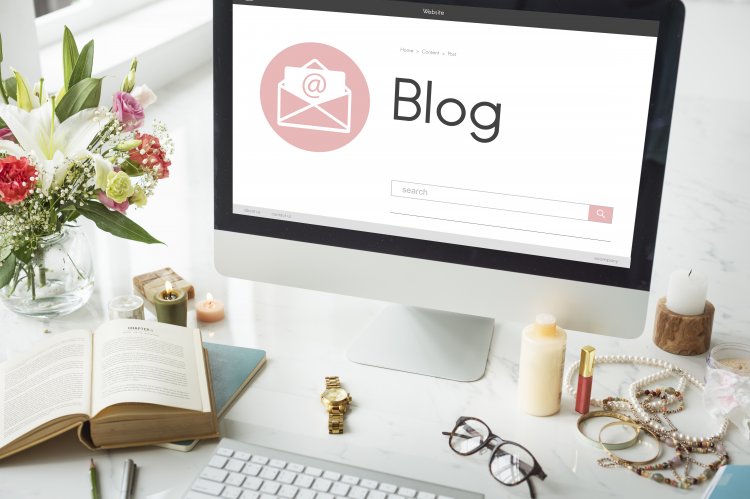 To keep people on your website, you need to write content that is easy to read. SEO is an important part of content marketing programs because it helps people find your content on search engines. If your website is on the first page, it's easier for people to click on it, share it, like it, and interact with it. But writing content that is SEO-friendly isn't easy. It takes a lot of research and thought, which helps you write great content.
Some users work on their SEO strategies on their own, but bigger companies often hire SEO experts to help them optimize their content. SEO is doing very well in the market right now for a number of reasons, such as increasing visibility, branding, positioning, and website traffic. The following tips will help you write SEO-friendly content that will show up higher in search results.
This is how many times your chosen keyword will show up on the page. The idea is that if a keyword phrase appears more often on a web page, a search engine will likely give that page more weight when someone types in those words. For example, if your targeted keyword is "best web hosting company," how many times will this exact keyword appear in your 500- or 1000-word article? But keyword density is about how many times the "best web hosting company" shows up on the same page as in other words. The number of times a keyword is used affects the organic search, but you shouldn't use the same keyword over and over again.
Putting pictures in your blog posts will get more people to read them. It also helps improve SERP and makes people more likely to share on social media. But if you use the right image, it can add value to your post and help users understand it better. If your topic lets you, you should try to choose a picture that will make your readers feel something. Don't use large images on your site because they will slow it down, which will hurt your SEO. Use ALT text or a keyword to explain what the picture is.
Last, but certainly not least! Before you post your article online, make sure it is correct. Make sure you've checked the spelling, grammar, sentence structure, and other things.
Linking to other pages shows Google that you are connected and friendly and that you have useful content that people can access. Linking to other sites and pages with a lot of authority shows that you value what other people have made. Google will also give you a top priority if you are in line with its mission, which is to gather all the information in the world and make it easy for everyone to find. But adding links would not only show how good your content is, but it would also help you get more people to visit your website.
Make sure an article is the right length.
When writing an article, you should think about the time of your readers. Long articles do get more attention from Google, but if they are too long, you will lose readers. Choose the length of the article based on the topic. This is because the type of information you want to include in the article depends on the topic. Your article should be at least 500 words long, and you should try to get to the point in about 1000–1500 words.
Mention the author's name and bio
When you're done writing, try to mention the author's name and bio because it makes the page seem more trustworthy. If your author bio is interesting, it will make it more likely that someone will look at your information and other content. It has a lot of benefits, like getting more traffic, getting people to work together, and showing how confident you are.
Use a well-structured URL
Always try to include the main keyword in the URL and keep it short and simple. Short URLs are not only good for SEO, but they also help people remember the URL.
Make content easy to share
After the article is published, the next step is to make it easy to share on social networking sites.
It helps bring useful and entertaining content to the website to keep people there longer. It is also useful for making networks better.
A catchy title can help users and search engines in many ways. For example, search engines will know what the page is about, users will know if this is something they want to click on and read, advertising systems will decide if this is a page they want to advertise on or not, and much more. Do keyword research to find out what people are looking for about that subject. Think like a user and decide if your title makes you want to read more. Try to keep the title short and easy to understand.
Search engine optimization (SEO) is all about unique content, and almost every writer is told to write unique, fresh content when they start out. Unique content doesn't mean that you have to say something that no one else has said before. Instead, it means that your text should have unique words, sentences, and knowledge that gives search engine users good results. Google can tell when content is duplicated, so it won't rank well in search engine results. But Google always tries to keep people coming back by giving them new and interesting content. Online, you can find many tools that will help you analyze and re-frame your content.
When we talk about content that is SEO-friendly, our main goal is to have content that is easy for search engines to understand. I hope you've learned how to write for your business in a way that is easy for people to understand.
Do you know any other ways to get more results from a search engine? Use the comments to talk about them.
What's Your Reaction?