5 Popular Scripts for Hosting eCommerce
In this post, we'll go through 5 of the most widely used eCommerce hosting scripts that can help you run your own online shop with no effort.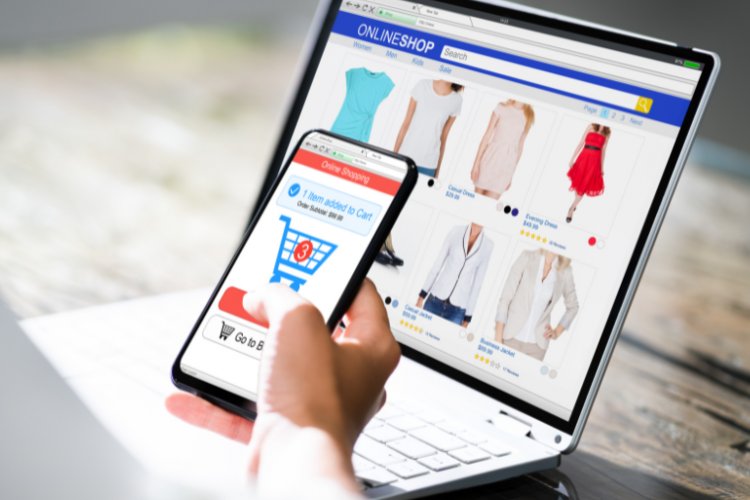 Having your own online store is a good way to build a name for yourself online, and if you do it well, you can also make a good amount of money from it. If you opened an online store as a way to make extra money, it can easily become your main source of income over time.
There are many eCommerce platforms that can be used to run an online store, which makes it hard to decide which one to use.
This article tells you about five of the most popular eCommerce hosting scripts that will make it easier for you to run your own online store.
All of these shopping cart software let you get your online store up and running quickly and without spending a lot of money.
1. BigCommerce
One of the most popular online shopping carts is BigCommerce, which is mostly used by small and medium-sized online stores. At first, it was a piece of software made by Interspoire that people could directly install on their website. When it became a hosted shopping cart, however, it became more popular.
Benefits
Even though BigCommerce and Shopify are compared to find the best shopping cart software, BigCommerce has a much more impressive set of features. Amazing features include gift cards, shipping quotes, and support that is available 24 hours a day, 7 days a week. BigCommerce also has storage space, bandwidth, and an unlimited number of products. BigCommerce can also be set up through Magento.
Most important points:
Help to get certified as a Google-trusted store.
Helped set up ways to boost sales.
It's easy to connect to eBay, Google Shopping, and other sites.
Yahoo Small Business eCommerce / Yahoo Store
2. Volusion
After Yahoo Store, Volusion is the second most-used shopping cart on the Internet.
Benefits
Volusion is the least expensive shopping cart software that can recover items from carts that have been left behind. This feature is included in the standard plan. You only need the starter plan to test the water. The starter plan only lets you sell up to 100 products, but it has everything you need to get started.
Most important points:
Loyalty program built in.
Built-in option for "Deal of the Day."
eBay and Amazon work together.
3. Shopify
Shopify is a very popular and effective online shopping cart. It is more popular with small online stores because Shopify wants to serve small stores and new stores.
Benefits
One of the most important things about Shopify's success is the fact that it has an app store that lets you add features to your basic online store. Shopify is the only eCommerce software that has more apps than Shopify. Shopify also has a wide range of professional themes to choose from.
Shopify also has a great feature called "cart recovery," which sends a reminder to a customer who started the checkout process but didn't finish it. This option costs extra, though.
Most important points:
Shopify is easy to connect to fulfillment centers, carriers, and companies that do drop shipping.
You can use a mobile app to both run your store and take payments.
There is a point-of-sale system to record payments in your physical store.
Shopify has people who can help you set up your online store if you run into trouble.
4. Yahoo Store / Yahoo Small Business eCommerce
Yahoo has the largest share of the market for small business shopping carts, and it is one of the top 10,000 websites. After buying Viaweb, Yahoo was one of the first companies to offer an eCommerce solution online. It is also a well-known and trusted brand, and it sells a lot of products from other brands.
Benefits
Yahoo store has a very impressive set of features. It has a lot of options for how shipping companies, payment providers, inventory control systems, and back office systems can connect to it. Yahoo is the best option when you need to connect a lot of internal systems. It also has an unlimited number of products, storage, and bandwidth.
Most important points:
Live insights are used to make recommendations.
There are many discounts on useful services.
Clicks on the Bing/Yahoo advertising network will cost 20% less.
5. 1ShoppingCart
1ShoppingCart has everything you need. It not only lets you set up an online store, but it also makes it easy to add payment features to a regular website.
Benefits
One of the great features is the shopping cart platform. You can also use autoresponders from 1ShoppingCart to follow up with possible customers. They have a great upsell feature that also includes a down sell in case the customer doesn't want the upsell offer. Also very impressive is the list of features.
A great thing about 1ShoppingCart is that it has an affiliate program built right in. 1ShoppingCart has a simple interface that makes it easy to handle both payments and affiliate commissions.
Even though 1Shopping Cart is a bit pricey and requires some research to use all of its features. If you are willing to spend time and money, you will be able to give your customers real value for their money.
What's Your Reaction?