3 Golden Rules for SEO Web Hosting
We know that content is very important to search engines, so you should definitely pay attention to this. take a look at these three general rules and ask yourself... Does my website hosting plan work pretty well?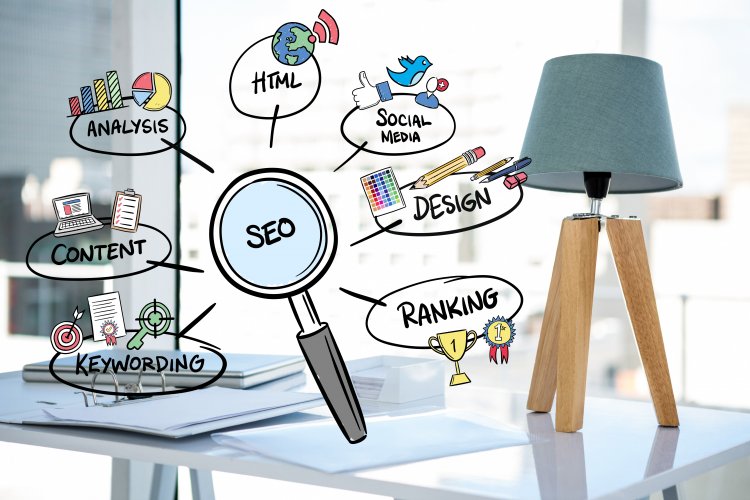 As the title says, there are three golden rules you should follow when picking a Web hosting package to help you with SEO. We know that search engines put a lot of weight on content, so this is something you should definitely pay attention to. But there are other things that affect SEO, like your web hosting package and how it can help or hurt your SEO. Check out these three rules of thumb and ask yourself... Does my hosting plan for my website work pretty well?
#1 Website Loadung Speed
A big part of how search engines rank your site is how fast it loads. A website needs to be well-coded, optimized, and hosted on a fast server in order to load quickly. Speed test tools like Google's Pagespeed tool and my favorite, webpagetest.org, can give you a general idea of how to make your site faster. It's worth it to use these tools, and they can be useful, so it's best to add them to your browser's bookmarks. For the most accurate reading, these tools give you the best start with the hosting package.
#2: Uptime
When it comes to SEO, the site's uptime is very important. Because of this, I always tell customers that they shouldn't choose a hosting plan based only on price, but rather on how good it is. It's always best to avoid hosting services that are cheap.
But does the time that search engines aren't working matter?
We can't say for sure that downtime will hurt your ranking a lot, but there's a good chance that it will affect how many people visit your website. If a site isn't online when it's being indexed (or "crawled") by Google, indexed pages can still be saved, but Google will have to start the analysis process over to figure out how each page should rank. Google will crawl your site again based on how busy it is and how often it is updated.
Google tries to keep these pages in their index even though they look like they're falling apart because they think it might just be a temporary problem and the site will be back soon. Some of this could work well, but some of them really need to be looked at.
#3. Choose a web hosting company
If one of your goals is to get people from a certain place or country to visit your site, you might want to choose a hosting provider from the same area. Search engines use information like your domain name and IP address to try to figure out where you want to be found. If you use MilesWeb.com, you will be given one of our IP addresses which are based in India. The IP address of your website shows where the server is located and tells Google that your server is in Nasik, Maharashtra, India, which is close to where our headquarters are.
If you want people from India to visit your website, then Congratulations! It made doing it yourself much easier. Your keywords or phrases should rank higher than those that are on the same level as them.
The reason I'm writing this blog is to help you figure out how to choose a hosting plan based on what's important to you. There are a lot of things to think about, and whether you think about it now or when you're ready, there are ways to make either choice easier.
What's Your Reaction?